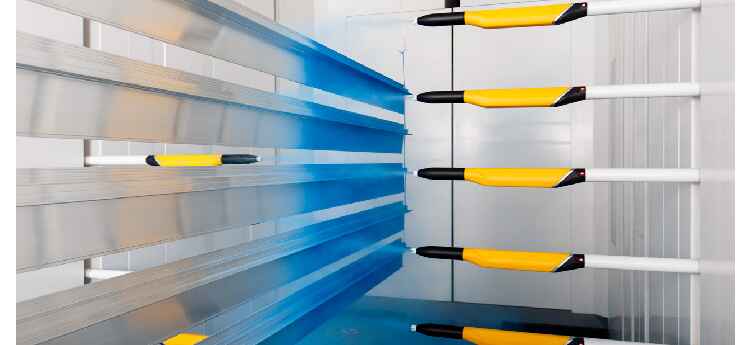 Powder Coating to Components
Environmental friendliness, shorter production time, improved efficiency, a more relaxed working environment and excellent surface quality and anticorrosive protection are some of the factors thatmake an investment in Powder Coating to Components in India.
Using Powder Coating to Components in India on large and heavy steel parts was also quite rare on several years ago. The curing of the binder and the powder coating hardener requires elevated temperatures and large parts need large ovens and a longer time in the oven than normal. Nonetheless, the powder coating of heavy components has become more popular due to its advantages.
Powder coatings in contrast with liquid coatings offer substantial longevity and resistance to abrasion, degradation, and chemicals. The environmental benefits lead to the transition of liquid coatings into powder coatings. Powder coating is one of today most common finishing methods on the market, and it is growing much more widespread across the industry.
Powder Coating to Components in Pune can improve the metal machinery appearance and increase the reliability of products requiring daily usage. Such specialized coatings provide major advantages for commercial and industrial uses and can bring a touch of beauty to consumer-friendly products.
If you are looking in India for a high-quality industrial powder coating firm, Advance Technologies is the best firm in the market. Advance Technologies has over years of expertise in commercial powder coating systems and understands powder coating inside and outside. Our two integrated delivery systems for powder coating are top-of-the-line pieces of equipment, offering the best possible quality coatings, while our range of coating formulations provide different physical and esthetic attributes. We promise the finest quality coating and supply you with the highest levels of product monitoring.
Advance Technologies team also provides Powder Coating to Components in Pune. This value-addedsupply chain management contract provided assistance for plant relocation and transfer, on-site product warehousing and control and the implementation of a vendor-managed product procurement system.