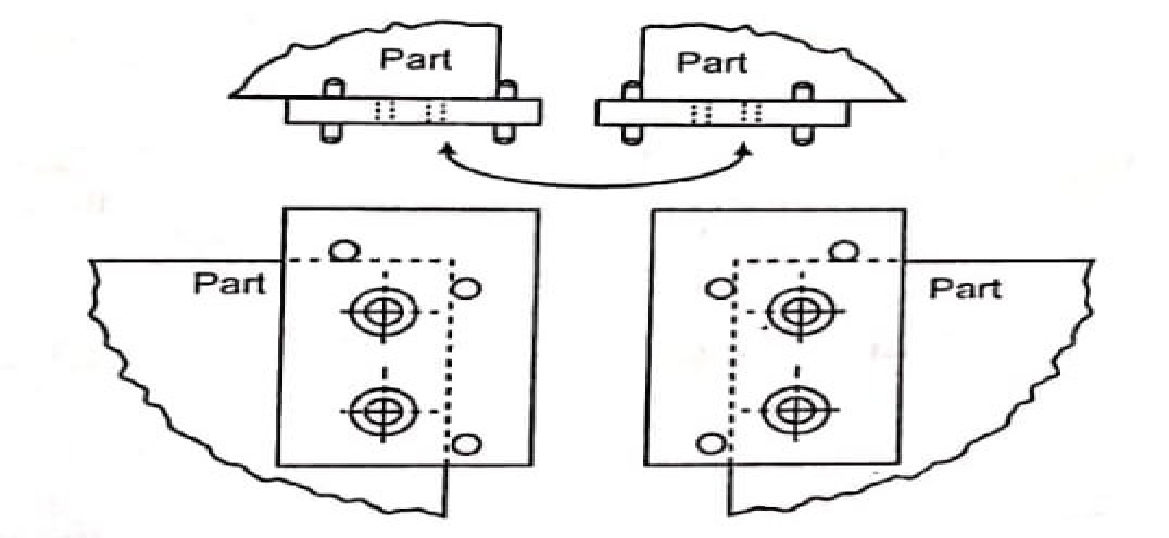 Jigs and Fixtures Manufacturer
We also manufacture for our customers different types of Jig & Fixtures as per their requirement to achieve the required quantity without disturbing parts quality. We support different drill jigs, VMC system fixtures, testing attachments run out. These jigs & attachments are built on specific machines such as VMC, CNC, and Cylindrical Grinding & Surface Grinding. Jigs and fixtures are two distinct terms. Jigs are work holding devices used in a position, retaining and supporting the work piece for specific operations with guiding cutting equipment.
Both jigs and Fixtures are used in development. If you want to manufacture interchangeable parts, depending on the procedure you'll need to use a jig, fixture or both. Human error is greatly reduced, so components can be quickly machined with high accuracy rates which reduce costs. Jigs are a type of fixture that guides and supports a device, while a fixture is used to secure a work piece that needs to be processed.
Advance Technologies is one of the best Jigs and Fixtures Manufacturer in Pune, built and manufactured in different shapes and sizes according to customer requirements. They provide the customers with the highest and best quality material which not only gives them satisfactory but also excellent performance.
We're committed to being the best Jigs and Fixtures Manufacturer in Pune. Such jigs and fixtures are commonly used in the automotive industry and are produced using advanced manufacturing technologies and components tested for consistency. Such jigs and fixtures are provided in a range of configurations according to our clients' unique requirements and made available at industry-leading prices.
Using state of the art technology, our Jigs and Fixtures Manufacturer in India continue to provide our customers with the newest and most convenient goods. We are backed by an appropriate network for our customers to deliver the highest quality goods.
Our Jigs and Fixtures Manufacturer in India sources the quality assured products from our trusted and reliable suppliers for quality assurance.